Lessons
People currently offering private windsurfing instruction in the area:
Josh Shirley US Sailing Certified Windsurf Instructor - Private Lessons. Intro to windsurfing, beginner lessons, waterstarting, harness use, rigging, etc.
Beginners Guide
We will constantly be adding to this - If you have any content on this subject please email Josh Shirley and/or Rick Heninger. This list is for everyone: websites and information to start you windsurfing, all the way to you quitting your job so you will have enough time to master an eslider 540. When you can pull off every move posted on continent seven then you are allowed to say you have finally mastered the sport of windsurfing -Josh Shirley
A zen take on windsurfing: Ivan Earl, a member of the UWA , once desribed windsurfing to me with as the ultimate, "carrot dangling from the end of a stick attached to a hat on your head"... I couldn't agree more; you keep reaching for that carrot and every time you lean forward it moves too! The challenges available in windsurfing are seemingly endless... And to me it is the internal personal challenge, that doesn't have a comparison to anything else, which keeps you coming back to the water, time, after time, after time, to nail that move or turn just a little bit better than you did the time before... It could be as simple as staying dry through a non-planing turn, riding a wave and carving back and forth on it, or as difficult as that "place difficult or simple move here"! But the feeling you get after trying a move 100+ times and finally nailing it once is beyond words.
It isn't about whether or not you impress the spectators, if there are any! It's about facing your own challenges and even your fears by overcoming them through a lot of hard, but fun work... I enjoy quite a few different sports, but windsurfing is like none other! Most of the windsurfers whom I know, are way above average patient, tenacious, and honest people which does raise the chicken or the egg question. But whatever your level of windsurfing is, let it be that, embrace the challenge, and windsurfing will add so much to your life! But try to keep your job or marriage if you can! -Rick Heninger UWA President, Windrider via Windsurfing and Snowkiting
Modern day windsurfing gear has made it SO much easier and fun to learn... Soft foam decks on wide, floating, easily planing dancefloors are the beginner boards of today. Also, using a land-sail board really helps to increase your abilities with sail control. Take time to read the information below and you will have a great start for what you need to become addicted to, in our opinion, the greatest sport on earth!
First time and first year information:
~~~PLEASE BUY AND WEAR A GOOD HELMET! ALWAYS!~~~
We suggest that you order this book. Start Windsurfing Right This is a great reference book for your first couple years. This will go into detail about rigging, glossary terms, weather, ocean and river currents, safety principles, how to windsurf, etc. This is a very inexpensive book that is probably worth $300 worth of lessons.
Ready to try it out? Here are our rookie suggestions:
Use the right board. - Ok, so I am going to get hate email from everyone with used gear for sale, but don't buy some guys crap at a garage sale because it is $100. Every spring craigslist will be filled with ads that really mean I am cleaning my garage and I want you to pay for my junk. BUT, and this is a BIG BUT, don't be afraid to get good deals on the right equipment. Would you pay someone $100 for some wood skis, head up to snowbird, and expect to shred. NO! Windsurfing equipment has progressed so much in the last 5 years. Buy beginner equipment that you can progress on. Some good boards to look for are at least 170 liters, wide, have a padded deck, have a dagger board or center fin. This is a list of brands and boards that fit this desciption: Starboard Start Board, Starboard Rio, Starboard Go, Bic Nova, JP Funster, Mistral Trance, RRD Easy Rider, Naish Kailua. Also, these boards can be used for all kinds of fun and sheganigans. El Presidente Heninger thinks that all houseboats at lake powell need a start board, it will get used more than any other water toy.
Use the right Sail and Rig. I think there is a little more room here for used sails, masts, booms and such. But old clothe triangle sails (remember those awesome wood skis!) The newer the better, try to stay away from race sails, small easy to rig light sails. X-ply is good put pricey. Clear monofilm sails have a short life because the monofilm gets brittle and cracks due to its short sun life (maybe 120 hours.) As far as sail size goes a good place to start would be a 4.5 square meter sail and 6.0 square meter sail. Keep it simple and fun. Another reason to get newer sailers - they work better in a wider range of wind, old sails were designed for specific wind speeds. Here are some good examples of sails to learn on: Ezzy Superlite, Sailworks Ripper3, and Hot Sails Maui. There are others out there but once again I don't want to hurt my brain.
Go to the right lake. The right lake is one that is windy. First off read the weather forum to find out where to sail. UWA's acting weather man, Craig Goudie, will post the where to sail, read it. Here are my general suggestions for beginner friendly lakes. If you have time in the morning 6 am to 11 am then go to Grantsville Res. Midday (11:30 am to 4:00pm) - go to Deer Creek or Pineview. Afternoon - try going to Utah Lake Provo Boat Harbor. Sulfer Creek is also good when the valleys start baking.

Ask for help and sail with others. Post on the discussion board that you want to go out. Ask for suggestions. Find a mentor - like John Dubock - yeap he is a good one.
The Next Step - Beyond the Basics
So you can lift the sail out of the water without falling in, you can sail to the other side of the pond turn around and come back to where you started from. Well, now it gets even funnererer. Waterstarts, Harnesses, Feet in the Straps, and Planing. Are you sure? You might quit your job. Your fiancee might take her ring off and throw it in your face. Oh, you think I am kidding. Well here are some links to get you there: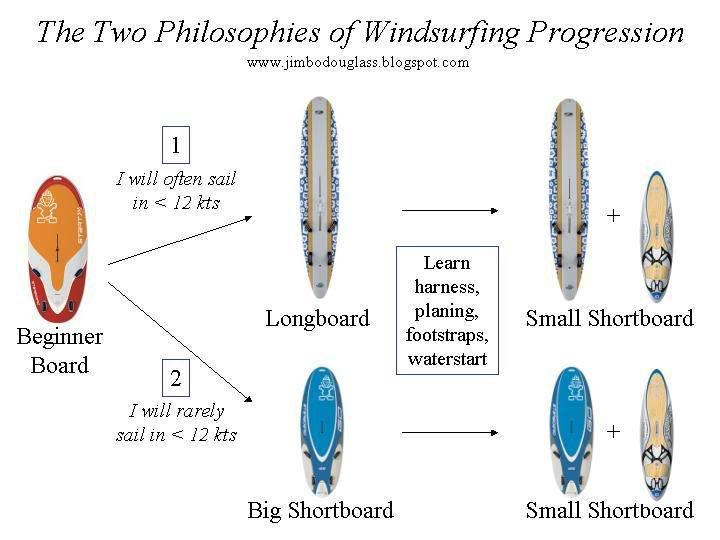 IWindsurf This is a national forum, a great place to look for answers and ask questions
Windsurfing Magazine Sign up and get the magazine. Each edition will have information on gear and technic/skills.
Windsport Magazine This is our northern neighbors publication. Great how to articles and very good descriptions of launch sites and equipment.
Tinho's Forum This is a great forum. Tinho answers all kinds of questions. Look for your questions and answers here.
Shops
Here is a list of favorite places. These are just the more common ones, there is at least 20 times more shops. Once again we don't prefer any particular shop over the others, but this could change depending on the amount of swag they are willing to cough up. Once again this is in no particular order
Freestyle
Continent Seven provides a database of freestyle tricks. They catelogue moves based on windsurfers names and the name of each move. This site alone has delayed me updating this page by at least two years.
Royn Bartholdi This website is sick. If you want to learn how to loop (similar to flips) then read up on it here. Royn breaks down each move. I have learned a lot of tricks from this website. I give it five gold stars
Fixing Stuff
Here are some links to fix your junk. Occasionally you will need to repair your board or sail. Hopefully this list will help out. If you know of any other sites please tell us.
The Board Lady The queen of fix lives in Ventura California and basically fix any board problems you might have. Her website has some of the best repair instructions, other maintainence issues, and descriptions of board constructions. This is a must read.
Windsurfing Bible This isn't exactly a how to page but it will help you look up some of the terms.
Starboard Repair A short description on repairs.
Spot on Rigging Kyle Hintze repairs all types of sails. Spot On Rigging Kyle@SpotOnRigging.com 1899 South Redwood Road (East Side, near the back of a small business park) Suite #19 Salt Lake City, Utah 84104 (801) 599-3582 or 554-9147